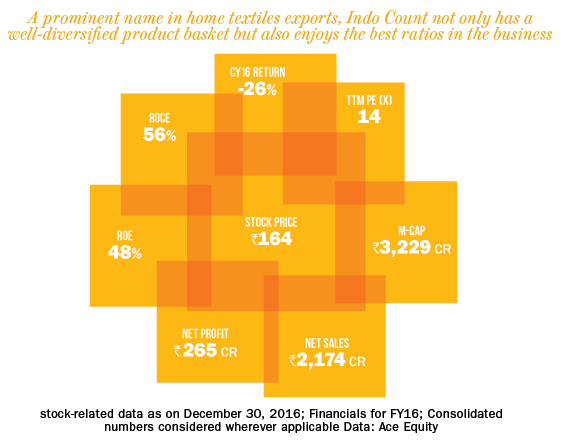 Investing in India is truly an art. Analysts (both from the sell side and the buy side) focus on a variety of financial, fundamental and technical metrics to determine if a stock is worth investing in or not. But the one characteristic that is progressively becoming an important criterion is the talent of the next generation. By that I mean, the children of promoters.
Are they hardworking or lazy?
Are they educated or 12th grade fail?
Are they more interested in partying and making it to Page 3 than showing up to work?
For example, I have met one of the nextgen in Kolkata who told me that he was busy for the past six weeks planning, executing and attending a dear friend's wedding. That included the arduous task of selecting the menu, attending several rounds of food tasting and finalising the decorations! And now he is so exhausted that he is off to recuperate for a week in…..Bali. Really? So, who is running the show at his company? I would never invest in this guy's company nor would I recommend the stock to anyone.
As the older generation passes the baton on to the younger generation the question is, does the latter 'have it in them' to carry forward the company to the next level? I believe that for the nextgen to lead the company to future glory they need to possess all of the following three qualifications:
They must be educated and quite honestly it doesn't matter if it's in India or abroad. Gone are the days where being an 'Unghutha Chaap' would work. Today, education is an important element for building a successful company. Increasingly, institutional fund managers are asking promoters questions that a decade ago would have appeared to be personal:
Do you have any kids? If yes, how old are they? What are they studying? Will they succeed you or do they plan to pursue some other career?
What the investor actually intends to know is whether your child is a loser and he/she would end up blowing up your company!
I remember when I was pitching for a QIP mandate with a mid-cap company's promoter. At the end of it I asked him if he had any children. He replied that he had one son who had recently returned to India after completing his studies in the US.
I asked him where his son had studied.
He replied: Stanford.
"Wow!," I told him, "Whether you give me the QIP mandate or not, please highlight this fact to every investor that you meet. In fact please take your son along for the roadshow and introduce him to the investors." The promoter finally got a large investment from one of the world's largest private equity funds.
Nextgen must have fire in their belly: Believe it or not that there is an emerging class of promoters' children who in spite of being millionaires or billionaires want to take their companies to higher glory. I love these guys! Just look at how Siddharth Lal has transformed Eicher Motors into a 10-bagger over the past eight years!
They must have reasonable, if not full, freedom from the older generation to run the company the way they want: I have met some companies where the nextgen when asked a question on earnings, have answered, 'Paapa ko poochna padega.' On the other hand, there is Anant Goenka who (with the blessings of his father) has turned Ceat into an 11-bagger over the past three years.
If the above three criteria are met then the probability is quite high that you have a potential winner on your hands. One such company is Indo Count Industries. Why do we like the stock?
First and foremost, the nextgen Mohit Jain satisfies all of the above qualifications. Mohit studied at one of the leading colleges in the US and returned to join his family business of manufacturing cotton yarn. He helped the company emerge from a corporate debt restructuring scheme in 2008 and transform it from a commodity cotton yarn producer to India's second-largest home textile exporter to 54 countries.
The company plans to increase its capacity from 68 million metres to 90 million metres, aimed at catering towards 60% of the home textile market comprising bed and bath linen. Bed linen contributes 49% of value of the domestic home textiles market, which is expected to grow at a CAGR of 9% till 2021. By focusing on expanded capacity going forward, we expect the company to service a greater set of client base internationally in the bed linen segment. Currently, the company caters to some of the best in the business such as Bed Bath & Beyond, Walmart, Kmart, Macy's, and House of Fraiser.
In FY16, the company entered into three new categories: fashion bedding, utility bedding and institutional bedding. It now has the complete bed linen product basket, which is marked by product sophistication, value-addition and quality. The segment gives Indo Count entry into 3x larger market of $12 billion. The company expects contribution from the new segment in the overall revenue to increase from 10% to 30% in the next three to four years.
The stock has given a spectacular return of 20x return over the past four years and return on capital employed of 42%, which is unheard of in the Indian textiles industry. We estimate sales, operating profit and PAT to grow at CAGR of 11.4%, 12.3% & 12.5%, respectively, over FY16-FY19. And, more importantly, as domestic consumption adjusts to demonetisation and the cashless theme, companies such as Indo Count that are based in India but have most of their business overseas will benefit the most.

The brokerage has a buy call on the stock. The writer does not have a position in the stock.