It was a Thursday afternoon when the VC who had promised to invest in Pratham's year-old start-up pulled out, leaving him with just enough money to pay salaries to his 20-member team for the next three months. Negotiations for a Rs 13 crore investment in the fintech start-up had been dragging on for over six months with the investor, and Pratham had an ominous feeling about the goings on, but he did not want to believe his gut, till it actually happened.
Thus began the life of constant hustle for Pratham to raise Rs 13 crore in three months. From doubling down on client acquisition to manage growth while keeping a firm focus on product innovations to show maximum disruption, Pratham had to ensure he somehow pulled through, putting his and his family's personal demands and needs on hold.
Today, seven months since the VC pulled out, Pratham has managed to raise much more than Rs 13 crore. He has a runway of one-and-a-half years, but the hustle has not stopped.
"The reality is great highs, terrible lows and unrelenting stress. Don't think people want to hear about the last two" Elon Musk, CEO, Tesla, Inc.
Without a tech background, he has had to learn on the job with maniacal focus on product development without losing sight of client acquisition. His hours in office increased and his time with his family and friends dwindled to a point where Pratham had spent nights in office. When his three-year-old daughter telephoned him the other day—"I miss you, Daddy," said the little girl—Pratham did not know what to say. He had been obsessing over his product for days. "I did not even have time to miss her," he says.
Some years ago, while discussing the life of an entrepreneur, Elon Musk had tweeted, "The reality is great highs, terrible lows and unrelenting stress. Don't think people want to hear about the last two."
This is a story about the last two.
Not for the Weak Hearted
Away from the glamour of dizzying valuations, amazing innovations and inspiring anecdotes of building a company ground up lies the story of a lonely founder as they build their start-up brick by brick. It is a story often ignored or even glossed over while the myth of the unicorn grows. While we dig into this story, names have been changed to protect identity.
"I know a lot of people are curious about a subject closer to home: my divorce. Adapting to change is never easy, no matter what it is" Bill Gates
Founder, Microsoft
"It takes many years to convert something crazy and chaotic into an orderly structure," says Sandeep Aggarwal, founder and CEO of Droom. This path has to be laid solely by the founder without disclosing their vulnerabilities to their employees, clients or investors.
As Pratham puts it, "Once the VC pulled out in November, I had two options: shut down the business or continue the hustle without disclosing the problem to my employees."
He knew the caveat when he first set foot into the world of entrepreneurship: it is not for the weak hearted.
"I'm convinced that about half of what separates successful entrepreneurs from the non-successful ones is pure perseverance" Steve Jobs, Co-Founder, Apple
As Pratham hung in, counting days and every penny in the bank, he spent hours scouting investors, poring over excel sheets to understand why the VC had pulled out and speaking to every established start-up founder he knew in town, looking for answers. Soon, he realised that his company had to pivot from B2C to B2B and product development had to be sped up 200 times. All this had to be done in a span of two to three months before money ran out. He was alone as his world spun around him, threatening to go off its axis every now and then.
"You have to tell your investor that you have the team and product, while you have to tell the team that you have the office and money and you have to tell your landlord that you have money and people. You are not misleading anyone, but the flywheel takes time to start," says Aggarwal.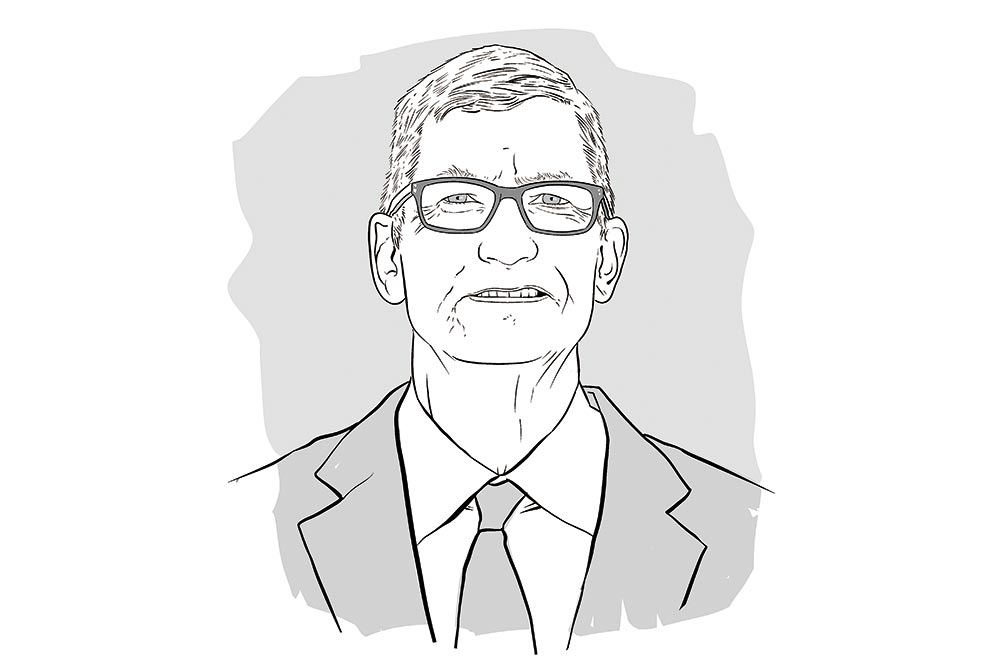 "It's sort of a lonely job. The adage that it's lonely—the CEO job is lonely—is accurate in a lot of ways. I'm not looking for any sympathy" Tim Cook
CEO, Apple
Caught in this labyrinth of posturing is the young founder, often alone. The motivation to disrupt, the thrill of recognition by clients and investors and the constant fear of losing all boil into a heady concoction where there is no space for the boring, and this is what keeps the founder going. It is the land of the ever-young; all of them running to the fountain of elixir, where life is measured in excel sheets of revenue, valuation and growth, where all dimensions of life are funnelled into the narrow channel of career.
"It is a way of life, and I am employed by entrepreneurship," says Soham Thacker, founder of gaming platform Gamerji, who relocated from the US in 2013 to start up in India. "Yes, I have very little time for my family. But, I chose this path, though it does not compensate for missing out on my family life. It is the drive of entrepreneurship that keeps you going," he adds, sounding a tad melancholic. He quickly brushes it away to talk about Gamerji, his third start-up since returning to India. He sold his first foodtech venture and had to shut down his second company before starting Gamerji in 2019. Its valuation stood at $13 million during his last funding round that closed in December.
Is it just the thrills of entrepreneurship that drive these young founders? While the language and expressions changed, the emotion remained the same among over a dozen start-up founders Outlook Business spoke with.
The High of Money
Passion, obsession to solve for millions and make a difference, desire to carve your own future, adrenaline rush to see your idea take shape: these are some of the answers. Behind that lurks the lure of the unicorn. However much they try to skirt around it, there is another driver: to make enough money so that they do not have to think about money ever again.
"Being yourself is worth it, but don't expect it to be easy or free. You'll have to put energy into it continuously" Jeff Bezos, Founder, Amazon
Pratham is honest: "There is almost no business or job which could make the 19-year-old Zepto founders millionaires in two years. Only a start-up can give you that kind of growth."
The Indian start-up terrain is dotted with such examples. Cred, a four-year-old start-up, raised $80 million (out of $140 million that it has planned) in January this year. At the completion of the round, it will be valued at $6.4 billion, up from $4.01 billion when it raised $250 million from existing investors in October 2021. Mensa became a unicorn within six months of its launch by raising $135 million in November 2021. Meesho raised $570 million in September, doubling its valuation to $4.9 billion from $2.1 billion in less than six months.
Call them super achievers or what you may, but such uncommon speed of business needs uncommon people.
How else do you explain one of India's earliest start-up founders living out of his offices around the country? He actually has a bed in his cabin. With a net worth of over a billion dollars, he leads a solitary life, unmarried, still travelling across the country to his many offices, still working into the wee hours of the night.
"Today's businesses are forced to grow fast because the VCs know that their investments will go up in value by quickly growing. The ecosystem has got into the idea of growing fast because everyone believes that it is the only way to get valued," says Nithin Kamath, founder and CEO, Zerodha, in an interview to Outlook Business. He calls it a rat race and explains how, with the funding slowdown, this is a recipe for disaster for most start-ups.
The Dreaded Valley of Death
Time and the luxury of retrospection eludes founders of start-ups in the first three years of their existence, or as they are called, early-stage start-ups.
"In the initial months, the founder is constantly doubling up as a salesperson. We have to convince good talent to come on board, convince customers to buy our services, convince VCs to invest in the company and convince ourselves that we are on the right track," says a two-time start-up founder Rashmi Daga. She founded her second start-up FreshMenu in 2014. And, translating optimistic plans from excel worksheets to reality requires grit and rigour, she adds.
Ankita Jain, founder of GoPaisa, a cashback and coupons platform, remembers her early days. "Your biggest commitment is to your team. So, you are continuously ironing out issues that come in the path of scaling. You go back to the drawing board again and again, strategise and re-strategise without any drop in regular productivity," she says.
The first three years is a phase where, global data shows, about 90% start-ups succumb to death blows and get sucked into the valley of death. With the global start-up economy valued at $3 trillion, clearly a lot is at stake, especially for the founder to escape this valley of death.
As a concept, the it is the period in which the company does not make enough of its own money and is dependent on investor money to be able to create a business, which it spends on development, employment and customer acquisition among other things. Largely, it is the period before the start-ups are able to raise enough capital—mostly the first three years of the business.
"The moment that third-party funding dries, they are caught at the bottom of the valley of death, and there is nowhere for them to come out from," says Ankur Pahwa, partner, EY, adding that the period can extend up to when they are able to generate a reasonable amount of self-sustaining revenue—not necessarily profitable but meaningful enough to get cash from it.
Once most start-ups reach three years, Pahwa says three things can happen: they have something that they can scale; they die or merge into something bigger and lose their identity; or, they continue doing what they are doing but at a much smaller scale with no meaningful impact in the ecosystem.
The reason for such failures is largely the inability to make the business or product fit for the market and grow it. In the start-up language, the transition from minimum viable product (MVP) to product market fit and then to growth has to be scaled in not more than two years. A large part also boils down to their inability to fund the operations and not have enough interest from investors, say funders Outlook Business spoke to.
Pivots and More Hustle
Enter pivots and constant hustles for founders.
"There are times when investors' pressure of achieving RoI and their inclination to show high growth in a short period leads to changes to the product or business model. At times, this could lead to pivot and take far from the founder's vision for his/her company. Can you imagine the pressures on the founder, torn between their creation and the investors' RoI?" says GoPaisa's Jain. "Our initial months have taught us some important lessons, which includes that the revenue generated by the company is what will keep you afloat, and not what you raise from investors," she adds.
Across the board, start-up founders acknowledge the pressure to hold on till big revenue comes in. "The timelines for a start-up are extremely compressed when you compare them to legacy businesses. You have two to 2.5 years to build out and validate. This is the time where start-ups are entirely living on investor money. Only in the growth phase, some revenue starts to trickle down. From adoption to growth, a start-up needs to show month-on-month growth. Only then the funding pipe continues," says Droom's Aggarwal. Signs of hockey stick growth should kick in within the first two years. "Most start-ups die in the MVP to the product market fit stage, because they have not built a product that will be adopted by many," he adds.
As Jain puts it, "If you are a start-up founder, you are already running a sprint and you continue at the same speed even a day before your start-up folds up."
Wallowing in regret over a missed chance or a business that shut is not the stuff that start-up founders are made of. Gamerji's Thacker explains how he started the gaming platform within months of his second venture winding up. "I started with 13 ideas. With three already executed, I still have 10 left. So, I can go on to start 10 more businesses."
It is stressful, it is engrossing, and it sucks you in. That is the start-up life and endurance is its main requirement.
First-time entrepreneur Anil found himself in an abyss when, after a year of the seed round, he just could not find investors. His co-founder threatened to move on while Anil was left grappling. Like always, he sought guidance from his mentor, who is a successful serial entrepreneur. The mentor lectured Anil on lessons of grit, endurance and slogging alone. Standing by the side, Anil's girlfriend was horrified at what she heard. "The entire conversation was a glorification of workaholism, where obsession is celebrated, where the fruits of building a successful company justifies leaving loved ones behind. 'If anyone other than your company demands your time, then they are not deserving of your time'; that was the mantra," Anil's girlfriend tells us.
This was years before concepts such as performative workaholism gained coinage or the West started frowning at hustle culture. Those were the days when no one took offence to Nike's "Rise and Grind" ad campaign.
Jain knows that to disrupt, to create something that solves problems for millions, certain luxuries of life would have to be given up in the first few years of starting up. "You have to be able to handle inhuman stress, work round the clock and execute at speeds 40 to 50 times of regular market speeds, all this with extreme agility. You are a start-up founder only if you have these built into your genes," she says.
Hockey-stick growth complemented by solid revenue projection, constant innovations to keep growing the product line, solution delivery 40 to 50 times faster than established peers, exponential increase in client acquisition, all in a maximum time limit of two to two-and-a-half years, the pressures on a start-up founder are immense.
Some call it obsession; others define it as the lonely trek of a start-up founder.
Lone, Loveless Crusader
"You are doing things that 99.9% of people are not doing. So, you are automatically surrounded by people who do not get you. That alone makes you lonely. Because to achieve that, you are only left with you," says a young founder, looking back at his journey seven years after turning unicorn.
He lets us in on a strange conversation he had with his lead global investor's India representative. The going was not good that year, and his investor wanted weekly updates not only on the business he ran but the life he led too. The funder was clear: The founder's free time had to be dedicated to networking.
Investor money comes with its pressures. Months after Anil's session with his mentor, he has managed to keep his company running, but the stress has mounted. He finds less and less time for his girlfriend. The constant tension of product rollout deadlines and growth has hardened him into a "short-tempered, irritable, foul-mouthed guy". He is no more the person she had fallen in love with, rues Anil's girlfriend. He is always on the treadmill, running to achieve his company's north star.
Anil leads a life dictated by Google calendar and data spreadsheets where even sex with his girlfriend has become an entry in a to-do list. "So, sex also has to be scheduled. It might have to wait for months. He once told me, 'I am slotting it next Sunday for an hour in the afternoon.' For us, sex was a pre-booked slot on his calendar between entries of meetings with VCs on the either side."
There are many such stories in the dark alleys of start-ups.
Continuing to build a business while facing setbacks takes courage, and constantly spinning the wheels can wreak havoc on the founder's mental health. "A regular day in the life of a founder would be an incredible high, followed by a devastating low. You think anyone will understand the mental state of the founder? Not colleagues, not family, not friends," says Aggarwal. Maybe that is why Anil's girlfriend is dejected with him. The drive, passion and kind of obsession required to escape the valley of death curve could be lost on most.
However, the constant hustle notwithstanding, few start-up founders can imagine themselves doing anything other than what they are doing right now. "I have always been passionate about solving large-scale problems, which is what my current entrepreneurial journey allows me to do," states Aggarwal, a two-time unicorn founder, adding, "Moreover, the kick of transforming an ambiguous concept into a structured business is inexplicable."
Aggarwal says that once you have started up, it is an intoxication difficult to stay away from. But, far away from this intoxication, Pratham's daughter waits for a vacation with daddy, while his wife says that if she had a choice, she would never have wanted her husband to start up. And Anil's girlfriend? She has been forgotten as an unnecessary distraction.
---
With input from Sneha Kanchan