I knew Gary well by now. We were in the spotlight because we were losing so much money and then a few years down the line I wanted to do something else. I remember sitting in the cafeteria with my closest friend Muzzafar 'Muzzi' Mirza, who used to head merchant banking. As we are chatting, Gary walks by, tray in hand and asks, "Muzzi, which passport do you carry?" Muzzi says, "Pakistani", so he goes, "No, you won't do at all." Then he asks me, "Which passport do you have?" I say, 'Indian". To which he says, "Okay, you come with me. We are doing a session on doing business in India with Fairfield." I ask, "What are you talking about?" He goes, "You come. We are going to India next month and you please set it up." That is how I got appointed as the head of GE Capital India over a two-minute conversation.
Gary's audacity and boldness was infectious. Thirty minutes into our first meeting with HDFC's Deepak Parekh, he asked, "Can I buy you?" After setting up office in India, I walked straight into the State Bank of India headquarters and asked the chairman, "Will you do a credit card joint venture with me?" Who was I? One man with a briefcase!
Given the talent available in India, the opportunity to offer back-office services across GE Capital seemed very compelling. Raman Roy had already done something on a small scale at Amex. When we met at the Belvedere in Bombay, he asked me, "What is your plan? How should we build out?" I pushed a blank sheet of paper towards him and said, "This is it, this is my business plan. I don't have one." He said, "Well, we will take it on." At that time, there was no proper telecom connection, we had to figure all that out and Gurgaon did not exist as such. We took over a floor and started experimenting with connectivity, hiring and very basic stuff. We also benefited as GE was embracing Six Sigma, and we decided to build everything around that. We didn't have people for processes, so we started hiring surrogates. For customer services, we went to hotels and insurance companies but the processes that existed in the US were still unknown. So we got trainers from GE. There were plenty of goof-ups along the way. Once the vice-chairman of GE had a problem with his computer and was connected to our help desk. The support person asked him where he was calling from and when he said Fairfield, Connecticut, the support person asked him how to spell it. Naturally, I was the first to know. Raman also coined 'Trespassers will be recruited' because we were hiring rapidly. He was there for three years and we were still very small when he left. That is when we brought in NV 'Tiger' Tyagarajan; he was running GE Consumer Finance at that time and I remember telling him, 'Can you imagine one day this whole business could be 2,000 people strong? This is how big it could be!" And Tiger also said, "Fantastic, let's do it." We still laugh over it.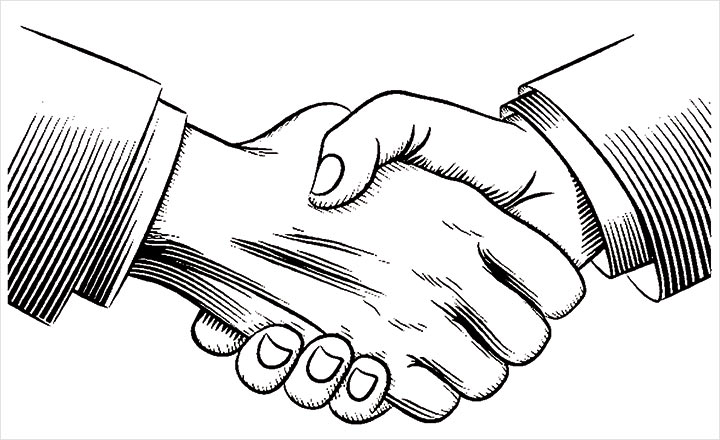 When we spun off Genpact from GE, we raised private equity money. GE kept half the stake as they wanted to maximise their return. At that time, 99% of our revenue came from GE. We had no idea how to compete externally. We were not players in BPO and did not know how to fill in an RFP. We didn't know what terms and conditions to agree to or how to price. We won some companies such as Nissan and GlaxoSmithKline on the back of GE but broadly I remember walking into the General Atlantic private equity boardroom. I showed them the list of clients that we were chasing and they asked me how we were doing and I told them, "I'm sorry we have lost them all".
We lost those deals because we were completely unfamiliar with the non-captive world. So we had to pivot fast. Fortunately, we were all commercial business people and not back office cost centre types. Tiger had run GE Consumer Finance, I had run GE Capital. I remember we had a session with Ram Charan because we lost every deal. In fact, one of the clients we were competing for actually asked, "Are you sure you want to be in this business? Do you know what you are doing?" And this was a blow to us as we thought we were kings, who started this whole BPO industry. Then we went back and briefed and debriefed with Ram Charan. We had a three-day session and we have never done such strategic planning in my life. We laid out on a piece of paper what our competitors would say about us and how we would counter that and compete. When we spun off, there was Accenture, HP and IBM right in front of us with their guns out and I had only 12 sales people. So what would Accenture say about us to a client or what would a client think about us? All the negative stuff like, 'They only know GE. They are a captive. They are owned by private equity. They have no experience; they are only in India and have no sales force.'
The best part was that we were worried but none of us had any fear that we will not succeed. We decided to put operators at the front of our sales force. This was radically different from the business development consultant who was selling for everybody else. This could have backfired but I was confident that the guy at the CFO level would appreciate someone who understood operations. We practised and honed and went through briefing and debriefing sessions. Every customer meeting we would come back, debrief, open up and in December 2005 we won every major finance and accounting outsourcing deal we were competing for. After that we grew our global business at 100% every year for five years.
Our strategy was vindicated as Accenture held a workshop on who the hell is Genpact and how do we beat them. Then there was EXL and WNS, we outgrew them within two years and they had been doing it for about seven-eight years. And it just showed the power of the managing team, the strategy and our ability to leverage what we had. I am very proud of it. If you look at Genpact today, it is $2.5 billion-2.6 billion and the other guys are $500 million-800 million. This phenomenal competitive force would not have been built had I not been exposed to the global world. I didn't have the cost advantage that IT companies had because by then Accenture had operations in India and had I not had exposure to GE Capital, I wouldn't have understood how to build a strategy or build a competitive platform.
Right at the onset, we decided not to chase the call centre business or go after telecom providers. If I would have taken that, it would have changed the character of the business. Call centres are about lower costs and it does not allow you to move up the value chain. When you are growing it is a tough call to make as you want to take all the business you get. My priority was moving up the value chain as fast as possible to complex processes and clients wouldn't give you those unless you could execute. Over the years, none could match our complexity or value-added work and we capitalised on that.
***
GE taught me how to build a great culture. The culture at GE was speed, simplicity and self-confidence. Speed – just move fast. Simplicity – don't complicate your life, business is not that complicated. Confidence – try something new every day and don't worry about failure. When Welch was to hand over, the front-runners were Jim McNerney, Bob Nardelli and Jeff Immelt. He put one COO under them to learn the businesses, because he knew the day he would announce his successor, the other two would leave. The day that was to happen he told the three to meet him at the airport of the various towns that they were in. He said Jeff Immelt was it. Next day Jim went to 3M and Bob to Home Depot. Dave Calhoun and others came straight up. Move on. It was brilliant in terms of design but the subsequent years showed that it didn't work out.
At Genpact, succession planning with Tiger was seamless. In fact, I used to joke whenever I met senior management, "Not one of you resigned when I left Genpact. Not one of you had the decency to say, 'We miss you Pramod, I can't work here anymore.'" I felt physically ill moving away because this was all I knew. This was all I had done and yet the spirit of succession planning had to be upheld. That again came from Welch. He had built GE into this amazing company that everybody admired, and he got up one day at the Boca Raton annual meeting and said, "This is my last meeting, I had a great time. These are my management lessons and my advice for you." Having spoken, he walked out of the meeting and we never saw him again.
When you go, GO. Don't hang around. So when I left Genpact, I was not on the board, I had a figurative vice-chairman title because once in a while if they wanted me to meet a customer I could do it or for me to explain at various forums how we did it. Tiger had worked with me for 15-20 years, it would be unfair if I stuck around as chairman. I cannot stand what happens in India today when people hang around. They are out of date, they don't know what they are doing, they don't understand the markets and they insist on interfering. If Welch could do it I don't understand why the others can't, because he was bigger than all these guys and for some reason they can't let go and the art of letting go is something we must all learn. I will do the same thing at Clix.
***
I was born in Bihar, moved to Delhi, then to Calcutta, from there to Bombay, went back to Delhi for college and to London for my CA, then to Bahrain for work, then back to London, then America and back to Asia. That multicultural dimension made a seminal difference to the way I think which is why perhaps my thinking has been different from other entrepreneurs in terms of sheer size and scale. If you look at Genpact, it is in 26 countries with 70,000 employees. It's a different scale and in a different league from the bulk of companies everywhere. Luck, timing and opportunism play a big role in our lives as it played at Genpact. It was an idea that was born out of nothing. At that point in time, companies in America couldn't recruit enough people. It was a time of full employment; that is why companies were happy to look at us.
My time in Britain made me realise its unique culture, one where staid and adventure co-existed simultaneously. The big thing is their ancestors were bereft of fear. Imagine getting onto a boat with no guarantee of return and weary survivors coming back years later saying, 'I found a new world'. That sense of adventure has influenced me tremendously and it became a huge part of my life. That's what Clix Capital is all about, pushing beyond and exploring the next frontier.
Clix is also another chance to recreate all the things we would have loved to in its earlier avatar. GE Capital was never strong in Asia, they did not want to expand. I remember going to my boss Mike Neal at that time and saying, "I love going to the clubs in Hong Kong and the food is fantastic but there is no business to be done."
As we were building out the analytics in Genpact and the technology framework, the benefit of strategic choice and doing high value-added work really started to flow through. Our knowledge base of financial services and institutional processes grew and when GE Capital India came up for sale, my partner Anil Chawla and I absolutely jumped at it. Anil ran commercial finance for 15 years at GE Capital. Both of us are almost like an old married couple. We argue with each other but we trust and rely on each other completely. It is similar to how I worked with Tiger at Genpact. Anil is fantastic at deals and I am good at organisational development and strategy, so the combination works very well.
When a company that you have built from scratch comes up for sale, you obviously have an edge. I quickly called up the GE guys and said we are interested. GE Capital India's balance sheet had shrunk from $2 billion to $300 million but there was a platform and a core base of employees, which would take years to build out. We now plan to use analytics to do better risk management and gradually take that technology platform into emerging countries and build similar businesses there.
Time and again, I have found myself asking 'why me'? I managed to get to England, David Wise chose me at 29 to head RCA UK's internal audit team; GE retained me after acquiring RCA despite firing most senior managers. Dennis Carey moved me to GE Capital from there and Gary Wendt chose me to head GE Capital India and then we made history through Genpact. My grandfather often used to say about me, 'he is a very lucky boy'. And that wise man sure was right.
This is part three of a three-part series. You can read part 1 here and part 2 here.