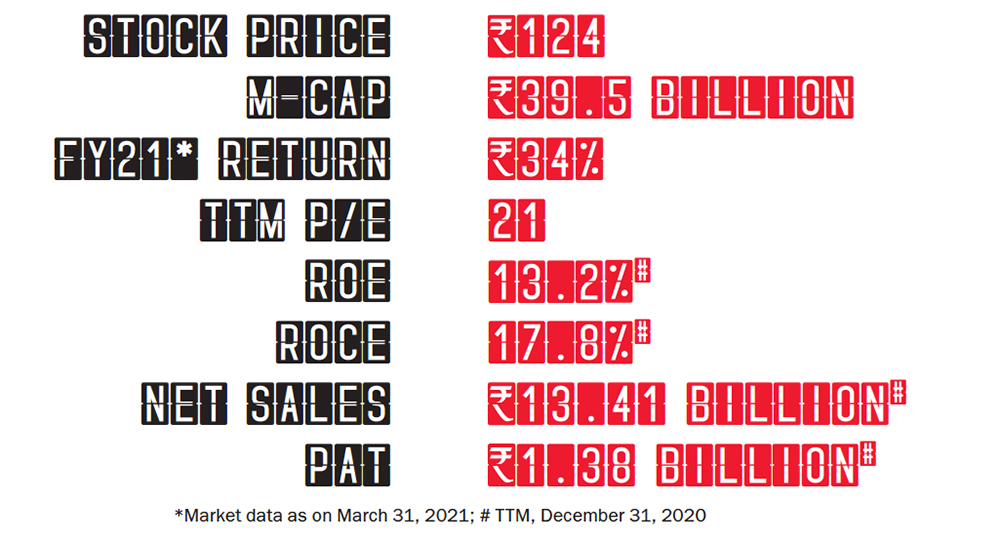 When a person receives a text confirming their seat on a train, do they wonder about the technological infrastructure that makes this possible? The message has to be delivered to the right passenger among the 23 million who use the railway service every day. Or when a train, among the 20,000 (12,600 passenger trains and 7,400 freight trains) run by Indian Railways, reaches its destination without an incident, does anyone think about the superfast communication channels that the service runs safely on?
Indian Railways (IR) is understated in its contribution to the Indian economy. It's the preferred mode of transportation for more than 70% of the population and contributes nearly 3% of the national gross domestic product (GDP), which is a significant share, especially when it comes from a single entity. This transportation behemoth is able to pull off this massive feat thanks to its IT and communications backbone — called RailTel — which has to be quick while being safe and reliable.
The RailTel Corporation of India is one of the largest, neutral-telecom-infrastructure providers in India, which maintains better capital efficiency than peer telecom players (See: Capital 'good'). It was set up about two decades back to modernise the existing telecom systems for train control, operations and safety. Today, RailTel has optical fibre networks covering over 59,000 km and connecting 6,000 stations across the railway network. They have the exclusive, perpetual 'right of way' across the railway network for laying optical fibre, to provide National Long Distance (NLD) service and as an Internet Service Provider (ISP).
RailTel provides services such as storage, power, cooling and security of clients' servers and network equipment. They also provide space for micro towers as well as single-core dark fibre for transmission of digital video signals to multiple system operators (MSOs) for cable distribution. It has two data centres in Gurugram and Delhi, and network operations centres at New Delhi, Mumbai, Kolkata and Secunderabad.
To Indian Railways, in particular, it offers mission critical connectivity services such as video-surveillance system (VSS) at stations and inside trains. For example, in 2019, it set up an IP-based VSS for the women-run Begumpet station. The system takes live-feed from the station premises and displays them in the Railway Protection Force's control room. It has modernised the signalling system based on European Train Control System (ETCS) and, following Prime Minister Narendra Modi's call to be Aatmanirbhar, is also rolling out an indigenous signalling system called the Train Collision Avoidance System based on mobile train radio communication system. RailTel also offers e-Office services such as file, knowledge and personnel management systems, and makes possible connectivity between stations, to support various organisations within the Indian Railways. It manages Railway Display Network, which conveys relevant information from the railways to all users. It delivers various passenger services such as content-on-demand (CoD) and wi-fi access across major railway stations and in over 8,500 trains. In March 2021, it launched pre-paid plans for high-speed, wi-fi connectivity at 4,000 stations. Next time, you get to watch your favourite Netflix series while waiting for your train, you know who to thank.
One of the most important contributions of RailTel's ICT in railways is in customer service and customer's access to information. Modern railway systems have to deal with massive commuters as well as cargo enquiries. For example, when people want to know the status of their PNR or the train schedule, the queries zip through RailTel's infra. Real-time information system is a crucial aspect of customer service, therefore railway systems have to be integrated with efficient and real-time, front-end IT platforms and RailTel does these integrations seamlessly.
Other than its central transportation service, the Indian Railways has also roped in the infra provider for employee care. For its staffers and their dependents, the transporter runs a network of hospitals and clinics across the country. The Northern Railway, which manages one of Indian Railways' 18 zones, has asked RailTel to rollout a hospital management information system (HMIS) to integrate data from all of the health centres under it, for better patient care.
RailTel has certainly impressed the powers that be with its experience and execution, because it has been selected for implementation of important projects for the Indian government including rolling out the National Knowledge Network that is set to connect educational institutions with high-speed network, Bharatnet that is considered the world's largest rural broadband project and the Universal Service Obligation Fund (USOF)-backed, optical-fibre-based, connectivity project for the Northeastern Region.
As a part of Bharatnet, which is meant to benefit over 250,000 gram panchayats across 650,000 villages, RailTel has already laid over 25,000 km of optical-fibre cables connecting over 9,500 gram panchayats and continues to expand its network. Bharat Sanchar Nigam (BSNL) may soon have a formidable competitor. Not just the one for the villages, RailTel's 'web' extends to the cities too. Its citywide access network stands at over 18,000 km with high-capacity bandwidth of up to 800G at 87 locations in India. It has over 300,000 users for its community-based, broadbased internet service called the RailWire and this has grown 2.5x since last year, in line with increased demand for telecom services due to the pandemic. As part of its growth plans, RailTel has entered into arrangements with over 5,000 access network providers (ANPs) to deliver last-mile connectivity and has increased its points-of-presence in various cities and towns.
While the health crisis has delivered a big blow to the top-line of companies in other industries, it has not affected RailTel's since its clientele includes public sector undertakings (PSUs) and government departments, who provide essential services.
It is not easy to compete with RailTel, a Mini Ratna that came out with an IPO in February 2021. Over the last two decades, this company has developed an extensive and robust infrastructure, which is difficult to replicate. Their expertise in finding a solution, setting up the infrastructure and providing seamless services makes it a preferred service provider across government departments and PSU units, and even among private enterprises. Kerala Fibre Optic Network (K-FON) for the state government is a big-ticket project.
Contrary to popular perception, only around 37% of RailTel's revenue comes from the railways, the balance comes from government departments, PSUs and the private sector. The annuity income, which comes through service contracts, is around 30% of the total revenue (See: Rail, steady, grow). In fact, every project the Mini Ratna executes has a services element to it, which tends to be an annuity, thus providing long-term visibility.
A huge overseas market is opening up with RailTel bidding for contracts in Kenya, Mauritius and Bangladesh. The PSU stands a good chance of finding huge opportunities in the developing world. By April 2023, private companies are also expected to run 109 pairs of trains between important cities, and tourist and pilgrimage destinations. Due to its strategic position, RailTel stands a good chance of being the sole ICT-provider for these private players too.
Going ahead, Railtel will create open-radio-access networks, and small cell and tower infrastructure at railway stations for hosting telecom players. It will also develop and manage its proposed LTE network. It plans to roll out a high-speed mobile communications corridor (HSMCC) to cater to voice/data needs of train-to-ground and train-to-train communication for management of rail assets, automatic train operations and on-board services. This along with gradual monetisation of the existing telecom assets, some of which hitherto were generating negligible revenue, would drive the top-line which has witnessed muted growth over the last three years.
A debt-free, dividend-paying company with consistently high EBITDA margins (See: Dependable earner), and an order book of over Rs 44 billion, RailTel would be a good long-term play, especially with new, overseas business avenues opening up and improving project execution along with annuity income on the home front.
This could be a smooth and fruitful ride in the long term.
Disclosure: The writer and his clients would be having investment in the stock.