"Kya aapke toothpaste mein neem aur namak hai?" asked the fierce news reporter in disguise, Priyanka Chopra as she jumps from the skies, literally, onto a road-side dhaba where she diagnosed her unsuspecting target with Pyorrhea within seconds. While we are all quite familiar with the hilarious ad campaign run by Colgate since 2011, times have actually changed where consumers can now be seen asking each other over supermarket aisles if their shampoo or facewash or even insecticide has neem or some other natural ingredient. Call it herbal, organic or ayurvedic — the demand for natural ingredient-based products is a reality that some FMCG brands are waking up to, and some are steadfastly putting in place products to cater to this demand.
While homegrown brands such as Dabur, Emami, Marico and Himalaya Herbals are known to be entrenched in the arena, there are brands that traditionally didn't have much to offer in this segment, but are now making a run for it. And each one is deploying a different method to capture a chunk of this evolving sub-category in the consumer products segment. For instance, Godrej Consumer Products (GCPL) is adding new product variants to its existing strong brands. GCPL launched a neem-based variant to its popular home insecticide brand Good Knight and the Advanced Neem Low Smoke Coil was launched across the country in the last week of July this year. Sunil Kataria, business head, India and SAARC, GCPL, explains the company's move towards neem, "Naturals, as a trend, has always existed in India. Natural remedies such as burning neem leaves is a method deployed even today in villages. Today's consumers are looking for convenient ways to incorporate these natural ingredients and the Neem Low Smoke Coil does that." The insecticides category contributes 45% to GCPL's revenue.
Also, GCPL, which clocked revenue of Rs.8,967 crore, has launched a natural variant for its Rs.1,000 crore brand — Godrej No.1. In June this year, the company launched a germ protection soap with neem and coconut milk. Kataria adds how consumer feedback during market research made them realise that there was the need for a germicidal soap that wasn't harsh on the skin. Kataria outlines the strategy for the major contributor of revenue and profit for the Godrej group. "We have a two-pronged approach to this segment — we already have products that are based on the naturals theme and the ones that have traditionally not been launched as naturals, we will be adding variants to the range."
Global pull
In addition to launching product extensions, some companies are pulling out strong brands from their armoury and customising them for the Indian market. French cosmetics major, L'Oreal India has re-launched its Ultra Doux brand of hair care products in June this year as Ultra Blends. The brand, which was a huge success, is present in other markets such as France, Germany, USA, Russia, UK and South Africa. Called as Whole Blends in the US, and with six variants that boast of natural extracts of coconut oil, avocado oil, shea butter, green apple, green tea, etc, it has customised its range for India. Available in three formats — shampoo, conditioner and leave-in-oil, the variants have been smartly given the Indian name for traditional ayurvedic or herbal ingredients. For instance, one variant is labeled as henna and blackberry while the other is labelled as a mix of five ingredients including henna, aloe vera, lemon, eucalyptus and green tea.
Satyaki Ghosh, director, consumer products, L'Oreal India says, "We were conducting product research for the Indian market and with the naturals wave in India currently, we managed to time the launch well. We have added one Indian ingredient along with a global one to each of our blends here." He further adds that India remains a strategic market for the brands that has its presence across 140 other countries with only six of them housing its research facilities, and India is one of them. L'Oreal India currently claims to reach out to over 900,000 retail outlets and isn't looking at under-pricing the product. Unlike other hair care products that are available in Rs.1.50 sachets, Ultra Blends will be sold in Rs.3 sachets and a 75 ml, 175 ml and 340 ml bottle that costs Rs.55, Rs.120 and Rs.230 respectively. "We believe we have a great product and the consumer will make a choice to pick it up as he sees value in the L'Oreal brand," adds Ghosh. Ultra Blends has been re-launched in India 15 years after it was discontinued and is L'Oreal's second launch in the personal care segment since the hair colour brand Garnier Black Naturals in 2014. When questioned in an earlier media interview, country head Jean-Christophe Letelleir denied that Patanjali fever had pushed L'Oreal India to re-consider its product portfolio in the segment.
Well, the demand for a herbal or an organic product, is not a new trend. Analysts at the helm of these FMCG brands admit that it's a global trend that has been gathering pace since the past seven to eight years. Sunita Sachdev, executive director, UBS Securities India published a report titled The next wave is herbal in September 2015. She clearly defines how the three categories — herbal, ayurvedic and organic/naturals are different, and how herbal accounts for 6-7% of the personal products market in India. "Typically, Indian brands and MNCs were just launching a herbal or ayurvedic variant for an existing product assuming that it was a temporary trend that would pass. Now that they have seen the success of a few homegrown brands, they are actively launching products to cater to the demand," she says.
This can be true in the case of FMCG major, Hindustan Unilever (HUL). The company, which reported a net profit of Rs.1,174 crore for the June quarter, is expanding its presence in the ayurvedic and herbal segment. Along with re-launching some of its brands catering to the ayurvedic segment, it isn't shying away from positioning them as premium products. HUL has re-launched its Lever Ayush, its ayurvedic brand of shampoos, moisturisers and creams in September 2015. While currently available only on e-commerce portals, company executives have evinced their plans to expand it further in the June quarter earnings call with analysts. "Ayush will not be restricted to e-commerce, it will go across the country," an executive was quoted saying. Ayush's products are currently priced at a premium compared to homegrown ayurvedic proponent Patanjali Ayurved. Patanjali's Kesh Kanti oil costs Rs.130 for a 120 ml bottle while Ayush's Bhringamalakadi Tailam costs Rs.599 for a 100 ml bottle; Patanjali's Kesh Kanti anti-dandruff shampoo costs Rs.110 for a 200 ml bottle while the same volume for Lever Ayush's dandruff Naashak shampoo will cost you Rs.325.
In addition to reviving its ayurvedic brand, HUL also acquired Kerala-based Moson Group's Indulekha brand of hair oil last year, which retails at Rs.432 for a 100 ml bottle. An HUL spokesperson admits, "Naturals as a segment in personal care is growing faster than the market. The acquisition of Indulekha is in line with HUL's strategic intent to strengthen its leadership position in personal care in the evolving premium naturals segment." Further on, the executive confirmed that the brand is content with Indulekha's positioning as a premium brand and it intends to continue that way. HUL has even launched an ayurvedic variant for its Fair and Lovely brand that is priced at a 35% premium to the regular one. The FMCG major is also counting on a brand of natural face scrubs, body lotions and body washes from the St Ives brand, owned by virtue of the Alberto Culver acquisition in 2010. The June quarter earnings report quotes an executive admitting that all three endeavours mark HUL's foray into the naturals segment, "We have an angle coming from St Ives, we have an angle coming from Indulekha and we have an angle from Fair & Lovely ayurveda. St Ives is a pretty rich range and it is premium-priced absolutely."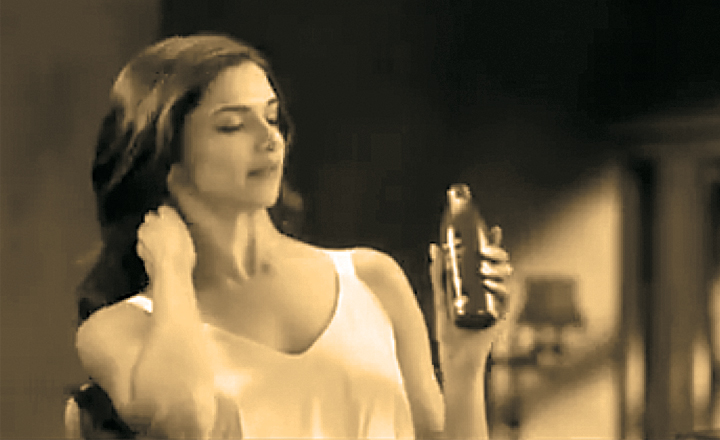 Old is gold
While every consumer company CEO has qualified the sluggish rural demand in their earnings report, they aren't sitting till the condition improves. Colgate Palmolive India, which is believed to have lost significant market share to Patanjali's Dant Kanti has announced the launch of an ayurvedic toothpaste in July this year — Cibaca Vedshakti. Available at Rs.50 for a 175 gm tube as compared with Patanjali's Rs.40 for a 100 gm tube, it highlights the mix of Indian ingredients typically found in Ayurved such as basil, lemon, camphor, clove, eucalyptus and thymol. This will be the oral care major's strong response after it has launched natural ingredient-based variants such as the Colgate Active Salt, Active Salt Neem and Colgate Sensitive clove toothpaste. Sachdev believes that with big brands taking note of the market demand, Colgate might be set to regain lost market share from Patanjali.
Another company that has been pushed for the better by Patanjali is Dabur India. The over 130-year-old company has always marketed itself as science-based ayurveda. There have been reports that the FMCG major's market share in its core products such as honey and chyawanprash were adversely impacted because of Patanjali's products. Dabur executives have pointed out how the price difference could be a major reason for this. Krishan Kumar Chutani, executive director, marketing and consumer care business, Dabur India says, "Today's consumers want proof about the credibility of ayurvedic products. That's what the industry suffers from." This veiled reference points to the ad war that broke out early this year between Patanjali and Dabur with regard to honey. Patanjali was advising consumers to avoid market brands to which Dabur responded with a TV commercial that emphasised on the need to look for an FSSAI mark on the product, a bone of contention for Patanjali, till date. While Dabur has tried to regain market share by offering a 20% discount on its honey, it's trying hard to innovate and come up with product extensions. Dabur has launched Honey spreads in four fruit flavours in June this year. It has also introduced new flavours for its chywanprash brand — chocolate, mango and mixed fruit and sugar free packs. It has also launched fruit flavours for its health tonic women — Dashmularishta and Ashokarishta — in a few test markets early this year. While Patanjali tries to trump competition with low prices, Dabur enjoys an impressive 6 million outlets distribution reach, compared to Patanjali's 2 lakh outlets.
Other homegrown brands like Marico have also launched products in the recent past to grab their share in the ayurvedic and herbal pie with Shanti Amla and Parachute Aloe Vera Enriched Advansed ayurvedic hair oil. Himalaya's neem-extract face wash has been doing well since its launch in early 2000. UBS' Sachdev predicts that the herbal segment might grow to about 10% of the overall market by FY20. "Today consumers don't want a vanilla product, they want something more specific for their needs. They are very much aware of the difference in herbal and ayurvedic and often read the ingredients on the pack, so one can't fool them by just labelling a product as ayurvedic," she explains. When asked if the threat faced by FMCG companies from Patanjali is real, she answers in the affirmative.
While round 1 clearly has gone to Patanjali having taken on consumer companies across various product categories, round 2 is turning out to be an interesting battle with the majors fighting a common enemy.